Member of the Society of Garden Designers
Member of the Mediterranean Garden Society
Projects primarily for private customers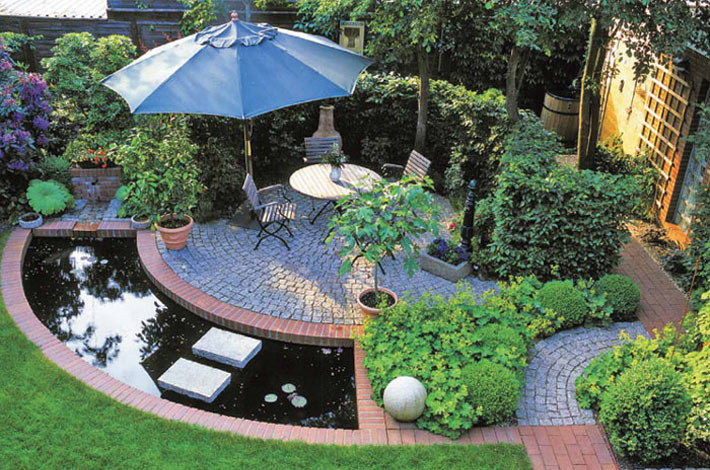 Exclusive garden architecture for Lindau, the region around Lake Constance and beyond
Our surroundings, the hectic, stressful everyday life stands in stark contrast to the solitary and perhaps even hidden garden. It is here where men and women of our time have the possibility to find some calm, relaxation and contemplation.
The architectural landscape garden planning and the development of private gardens is the specialist domain of Die Gartenidee [The Garden Idea], a planning office/consultancy firm of Alexander Oesterheld based in Wasserburg near Lindau. He is a Garden Designer who was trained at the University of Hanover and specialised in garden design with a further education and a diploma in the special field of Garden Design in London (Kew and Capel Manor College). He is a registered member of the renowned "Society of Garden Designers" and the "Mediterranean Garden Society".
Alexander Oesterheld primarily plans house gardens (city gardens, suburban gardens), terraces, roof gardens and swimming ponds. He furthermore plans landscape gardens and professionally oversees their realisation.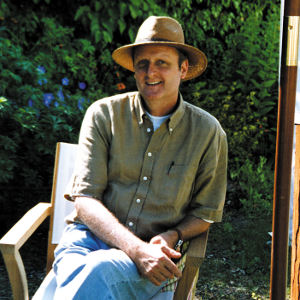 Garden Designer Alexander Oesterheld
The individual wishes of the owners are of course especially taken into consideration whereby the garden, viewed as a "green room", should always be in harmony with the neighbouring buildings and the interior of the latter, too. Equally so, the garden needs to blend in seamlessly with the given surrounding landscape. Such a newly developed garden should soon after its completion seem to be naturally grown and leave the impression as if it had always been there! At the same time the materials used to make the garden should match those found in the surrounding area which should furthermore apply to the vegetation chosen for the garden.
If you are looking for a landscape architect in Lindau, the region around Lake Constance, the Allgäu, Vorarlberg, the Upper Rhine Valley (St. Gallen), in the eastern parts of Switzerland (Chur) or the region of Zurich as well as internationally then you are in the right place here. Alexander Oesterheld's sphere of activity stretches far beyond the German speaking parts of Europe into southern parts of Switzerland (Lugano), the UK as well as Arabian countries such as Bahrain and Dubai.
In addition he has planned and overseen the construction of "The English Corner" and "Der Arabische Garten" (The Arabian Corner) show gardens for the garden festival at the Ippenburg Castle (Bad Essen), as well as "The Hotu-Garden – Light and Shadow" for the "Outdoor Lifestyle Hangzhou 2012" garden fair in China.