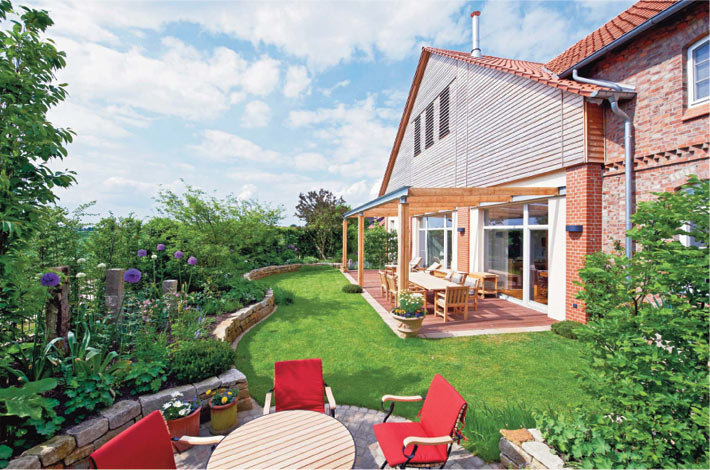 Personal Consultation
Since planning and design of a garden are of a very complicated nature, making every offer highly individual, a price list or a catalog does not exist.
The modalities of every project procedure would present themselves to the future builder-owner in the following way: the first consultation on sight is at no charge! Only a flat mileage will be charged, whereas for longer distances (overseas) a daily rate including all travel expenses, etc. will be offered.
Offer and Planning Work
After further steps have been agreed upon a written offer will be submitted to the builder-owner. If an offer is placed, the following steps will be carried out: after having taken exact measurements, a soil analysis, making of a photo documentation and an assessment of the situation a preliminary draft is worked out. This draft will show the complete newly designed property or garden that needs to be remodeled to scale. This preliminary draft could if required, be altered until a final design is drawn up. Based on this final plan a colored and laminated master plan will be created.
After this an elaborate working drawing (construction drawing with all required measurements) is created. This is needed for all the actual building work. In the end a detailed plant plan for all the plants - trees and perennials - is drawn up.
The plants needed for the garden will then be delivered by a tree and/or perennial nursery chosen by the planer as only in this case a good quality of the products is guaranteed. Meeting together with the builder-owner at a good and recommended nursery is desirable when choosing special trees.
Construction Supervision
A professional construction supervision until the end of the project is also offered in order to ensure and be able to guarantee a proper execution of the project.